Hello There!
My name is Karina, and I am the voice behind Lovemade Handmade. I've been married to my high school sweetheart, Ashton, since 07.07.07 and am the proud & ever-so-amazed mom of our son, Addi (8) and our two daughters, Zali (5) & Kari (almost 2 going on 32). Everything I am, everything I do, and everything I have is the unmistakable result of what unconditional Love has made. Hence my tribute to naming this blog the way I have: Lovemade.
I am a homeschooling mom; and I love to create! I am obsessed with all things Handmade. I consider handmade products & projects to be so special as it takes hours of research, trial & error, frustration, and perseverance to complete. To me, Handmade represents love as it requires a person's time, energy, ideas, heart, and knowledge to be poured into whatever it is they are making at that moment. Simply put, Handmade is a product of someone's life experiences – and I love a good life story!
My husband Ashton is a musician and works full time as a solutions consultant for a software company. Without his support, hard work, and dedication, I wouldn't have the privilege of being a homeschooling mom. I adore him and all he does for our family. He's simply amazing – well, 87% of the time, at least. Haha! Seriously, those who know him would agree, and I am so proud to be his wife and call him my husband… plus, I think he's hot. Those green eyes and THAT voice? *Swoooon*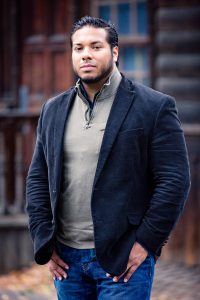 We try our best to raise our children surrounded by love and creativity because if we can't create a life we love, what is living anyway?
Speaking of creating a life we love,  a huge part of that includes homeschooling our kids. We currently homeschool and have since our oldest, Addi, turned 4. It's a lifestyle we believe is best for our family presently… and I gladly welcome the opportunity to do it.  I don't mind having my children around every moment of the day – in fact, that is the part I love most! I like their company… and they seem to like mine and each other's just as well.
Every day, our kids inspire me to embrace the gift of life and love those around me whole-heartedly and without reservation. They inspire me to go after my dreams – even if it's one step at at a time.
The way I see it, if you love something, learn how to do it… AND DO IT.  Life is way too short! Life is about living now, not tomorrow or years from now…
Here at Lovemade Handmade, you can expect to see me blogging about my adventures in motherhood, homeschooling, marriage, sewing, crafting, photography and many other creative endeavors.
Hope you come back around often – and feel free to comment! I am always down for a good conversation. 🙂

All my love,
Karina

Follow me on FACEBOOK   |  PINTEREST  |  BLOGLOVIN'
Follow my Sewing/craft INSTAGRAM
Follow my Lifestyle INSTAGRAM