Are you ready to teach your kid(s) some
more
Beginner Sewing Techniques? ♥
If you haven't already read PART ONE, it's located here. 
---
Last month, I introduced my 8 year old son and 5 year old daughter to sewing. After practicing the techniques I shared about in my previous post (Part 1), both were ready to attempt sewing with a real sewing needle almost immediately after.
They weren't scared at all at the thought of using an actual needle… and honestly, neither was I… not anymore! Finally, I felt confident in their ability to hold the needle properly and to pay attention when practicing their stitches. That was a major goal concerning sewing – getting them comfortable with holding the needle and piercing the fabric with it… without any fear!
In fact,  my 5 year old girl and 8 year old boy both blurted out "Wow! This is so much fun!" while doing this new sewing activity… and my mommy ears couldn't have been happier! That's what it's all about, you know? It's gotta be fun for them. And when they're having fun, this momma bear feels like all is well in the world.
In this activity, your child will learn how to pierce felt (or fabric) with an actual sewing needle and have the opportunity to practice sewing their stitches.
Supply List
Instructions
Cut a shape out of felt:


You can make it anything – A heart, rectangle, circle… the possibilities are endless!
Mark round dots 1/4 inch apart with the fine point marker along the perimeter on the front of your shape:
These dots will serve as a visual reminder for where the needle and thread must pass through.
Thread the needle and make a knot at the end:
Ask your child to help so they can learn how to do it too!
Starting from the back of your project, pierce the felt with the needle and pull the thread through.
Make sure that the knot you created at the end of the thread is large enough so it doesn't get pulled out of the felt as the thread is being pulled to the other side of the project.
Hand the felt shape with the needle and thread to your little sewer:
Show them how to properly hold the needle and guide them through their first two or three stitches. At around this point, they'll shoo you away… hopefully.
Watch them as they do it on their own!
Stay nearby while they do it on their own for the first time. Remind them to take it slow and have fun!
Here are some pictures of my son, Addi, practicing his stitches. He's trying out the thimble too – though it surely doesn't fit on any other finger besides his thumb…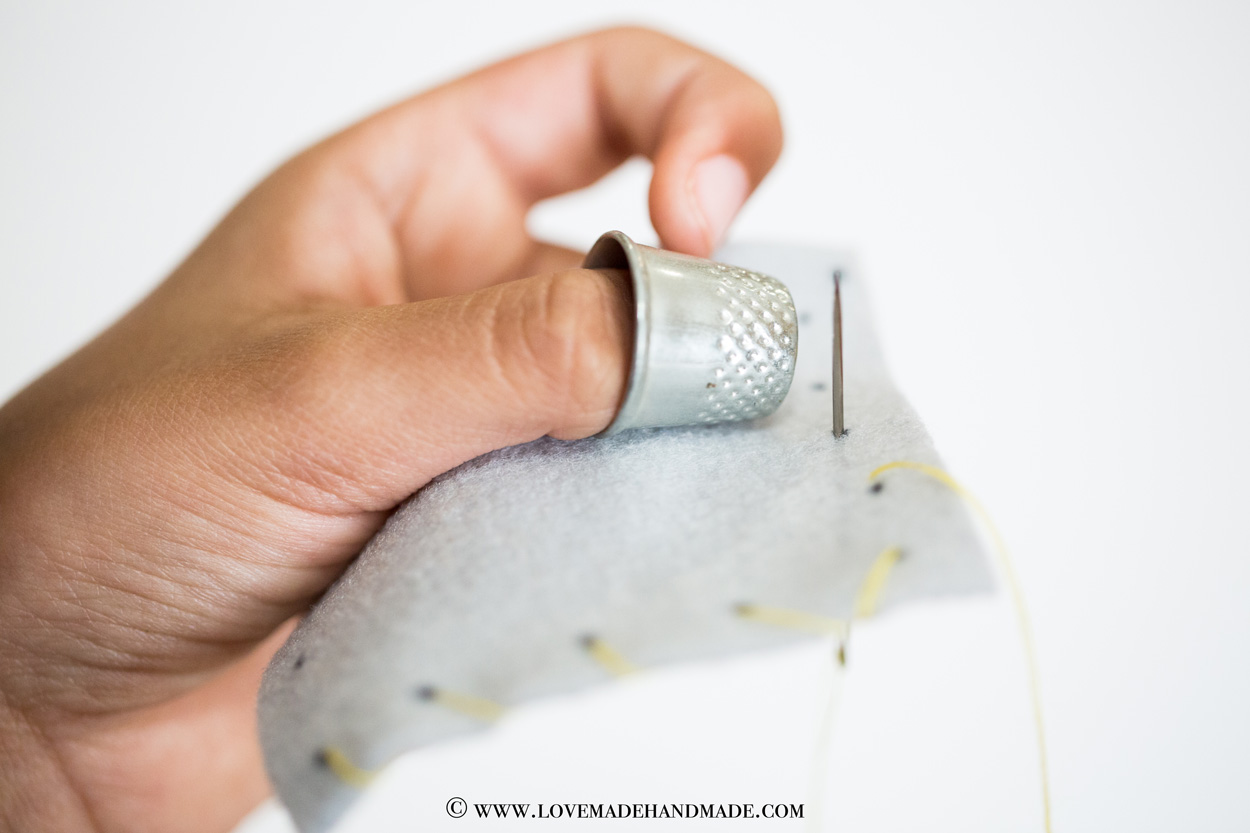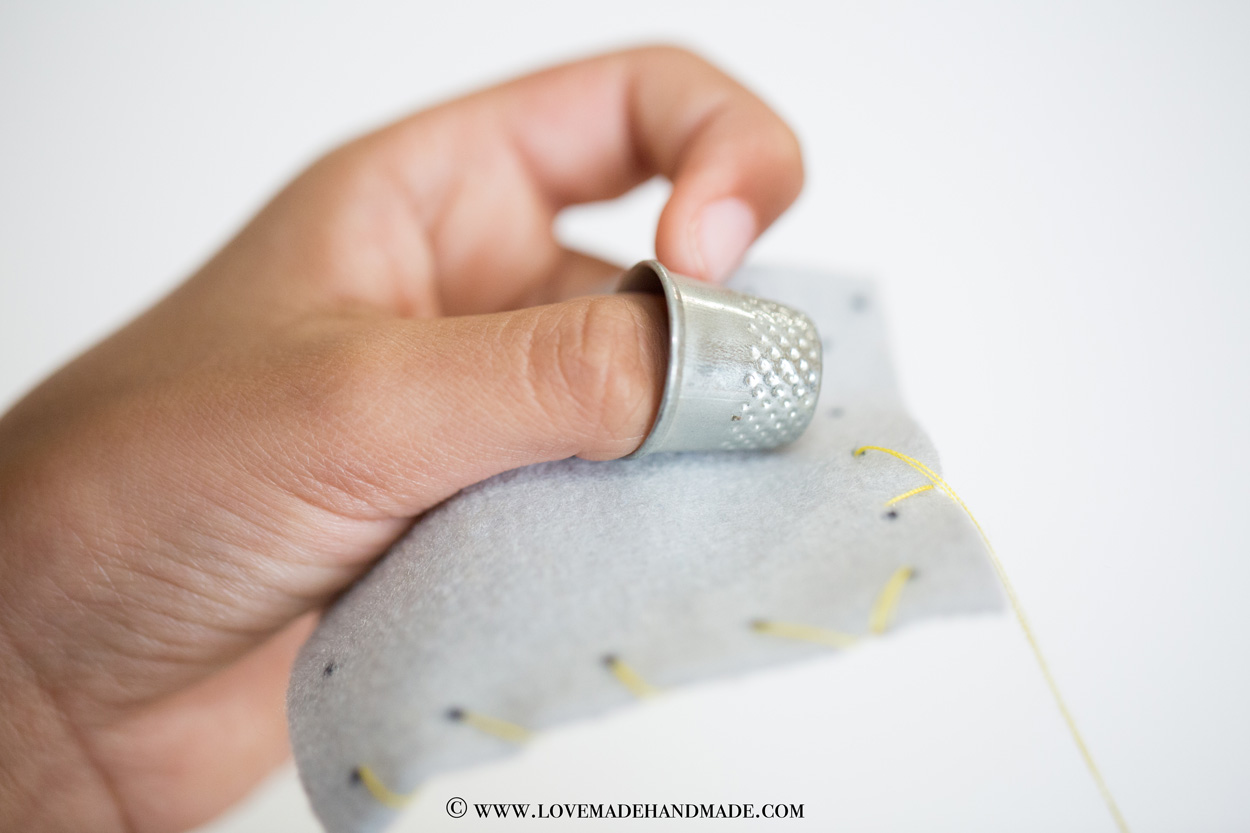 I am so proud of him and how quickly he has learned how to sew these simple stitches. Cant wait to see what he uses these skills for in the future!
Love,
Karina
Stay in the know with Lovemade Handmade. Whether its the latest me-makes or homeschooling activities - never miss a post by subscribing to our emails.