Hello everyone!
Today, I would like to share about my experience pattern-testing a new design by Sinclair Patterns.
Say hello to the Danielle Top – a relaxed fit, batwing knit top, that is beyond comfortable.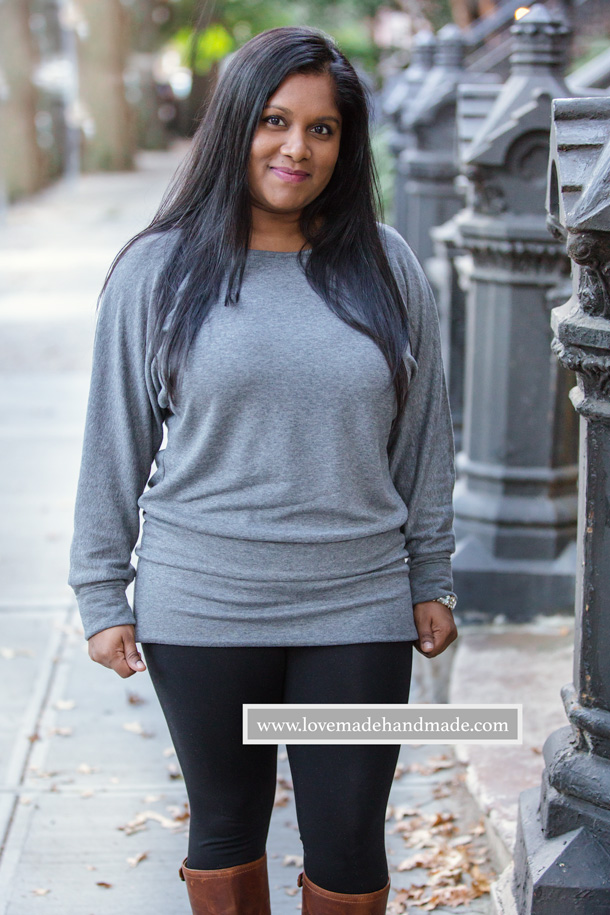 When I first saw it, I knew I had to have it since I'm in the middle of building my handmade wardrobe and I'm in desperate need of some separates! Even though I like drafting up my own patterns, I also like saving myself some time by using whatever great patterns are already available in the style I want. This pattern is totally my style and I'm so glad I was chosen to be a pattern-tester for it.
When I really like something, I go straight to LOVING IT… and that is absolutely true with his top – I am really LOVING it!  If I wanted one in every color of the rainbow, I could have it… and that makes me SO HAPPY! Another perk to add to my long list of why I absolutely love making my own clothes.
This top features a stylish crisscross detail along the back neck and center seam that isn't difficult to sew up because the instructions and pictures in the pattern made it super easy to wrap my mind around. The "batwing" design means that this top is draped on my body & not hugging it in any way… which is another plus! The cuffs at the sleeve can be pulled up to wear as a 3/4 length or left long for a long-sleeved version… I like wearing it both ways!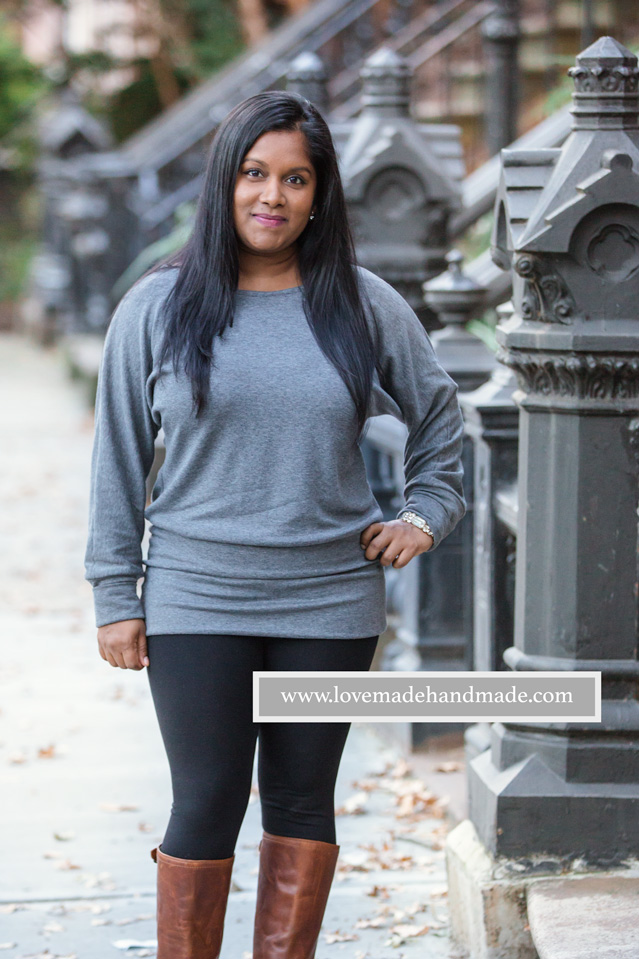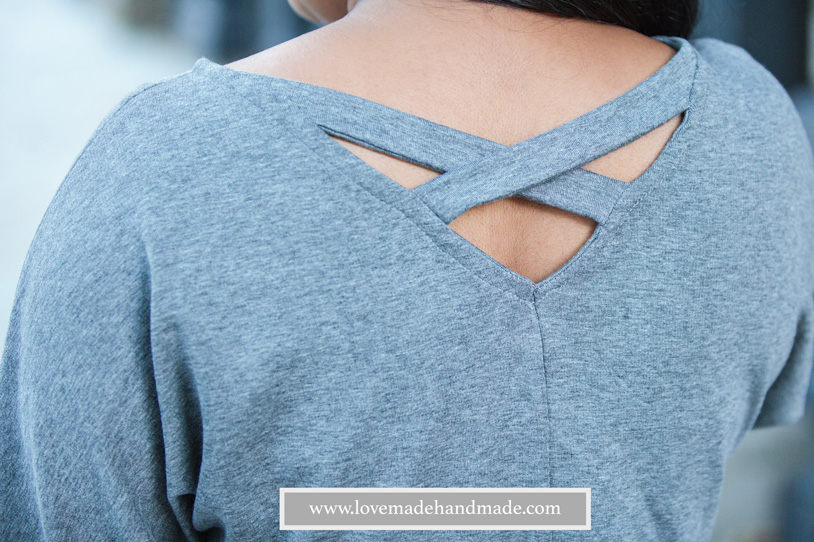 Fabric:
I made mine in a medium weight rayon-spandex that I purchased years ago from… I don't even remember where! I've been obsessing over rayon lately because of it's breathability so naturally I went with rayon-spandex over polyester of any sort. I hate polyester! And I rarely say that I hate something, but polyesters make me so warm and uncomfortable… so no thanks. In NJ, the weather is still pretty warm on most days… but at night, it gets a little chilly. This top kept me cool when it was warmer out & kept me warm and cozy when the temperature dropped. And it was perfect to wear for the date night I had with my husband the other night.
Danielle PDF Pattern from Sinclair Patterns
If you'd like to make your own Danielle Knit Batwing Top, the PDF pattern comes in sizes US 0 – US 22. All sizes are available in Petite, Regular, & Tall – you choose which version you'd like based on your height.
I made a Petite Size 10 & it fit me perfectly. Find the size best for you and make yourself one!
Happy Living, Loving, & Sewing,
Karina <3