In the beginning of the year, I mentioned wanting to share a bit more about our homeschooling life… Well, TODAY is the day!
I'm currently homeschooling my 9 year old (4th grade level), my 6 year old (1st grade level) and my almost pre-k 3 youngster.
In this post, I'd like to touch upon some of my best practices that help make homeschooling easier when life gets super busy around here.
Right now, I'm in one of my busiest seasons of my life as my family and I just bought our first home! YAY!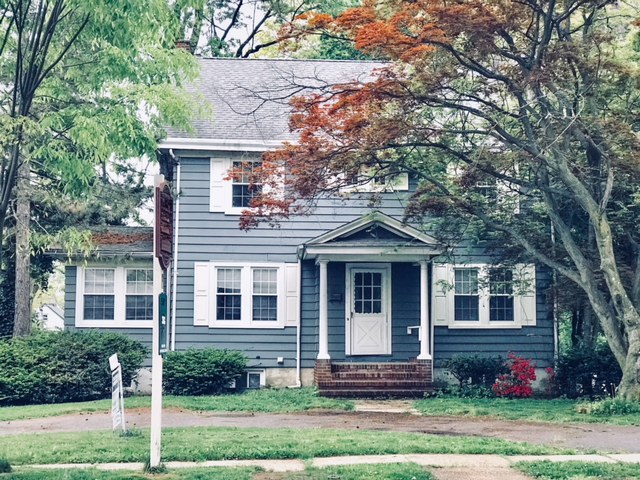 The house we bought is a fixer upper so we're in the process of having our "new" home renovated before we actually move in. These last 6 months have been extremely busy as we were house hunting, going through inspections, planning the renovation, and budgeting to make it all happen.  During all of this, our homeschool life has never been better & I truly believe it's because of what I'm about to share with you.
My children are like yours!
My children are like most children in the sense that they don't like doing "school work." The idea of sitting down for long periods of time makes them restless so we limit subjects to a maximum of 30 minutes. This way, we do our best to stay consistent and move along and progress a bit more each day. We don't rush through anything though. We take our time to absorb, apply, and build upon whatever it is we're studying. On a day-to-day basis, we try our best to cover Reading, Writing, & Math.  Science and History is less formal & I tailor those subjects to all ages. Many days you can find me reading to them as we make our way through popular children's books like Sarah Plain and Tall & Charlotte's Web. This system seems to help us pick up right where we left off whenever we end up taking an unexpected break.
If you're interested in what our current curriculum looks like, I'm putting together a post on that soon to cover all we use. Make sure to look out for it, as it's not one you'd want to miss!
I hope these suggestions I'm about to share will help you plan, strategize, and gain ideas for your own homeschool when the days are long or rough and when planning ahead isn't possible. Many of the tasks I mention come naturally to our family so I think it's worth mentioning that whatever comes naturally to yours is what is best to incorporate. Exposure to a variety of practices is what makes homeschooling so unique and fulfilling though so feel free to try out new things – the sky truly is the limit!
How to homeschool when life gets busy…
Cook or Bake Together
Create Art
Maximize Screen Time with Educational Videos
Get Your Play On!
Visit museums, zoos, & aquariums
Cook or Bake Together 
Everybody's gotta eat, am I right? So make it a habit to cook with your kids! It teaches them a necessary life skill and at the end of it, tummies will also be fed! It's a win-win.
It amazes me how much cooking or baking opens the door for insightful conversations. Just the other day, while my son was cooking with my husband, he learned the difference between opaque, translucent, and transparent. He was telling me what each meant today as we were walking home from the sprinkler park & I couldn't help but think how wonderful it is that he learns through EVERYTHING we expose him to.
My son has been cooking with us for as long as we've been homeschooling & on the days when we can't fit in every single subject, cooking together helps bridge some of the gaps. Kids have all sorts of questions while they're observing and participating in the process. They learn about the tools we use, how to use them, what certain ingredients taste like, and most importantly, they witness the process of creating a meal from start to finish. Aside from all the measuring, pouring, and sautéing that they will inevitably ask to do, they are also becoming accustomed to learning new techniques as no two meals are exactly alike. Their brain has a way of making connections just like yours and mine does and all it takes is a little exposure, some guidance, and a whole lot of patience on our end as they navigate their way around the kitchen.
Mealtimes might take a little longer as it's never mess-free with kids, but embrace it and enjoy it because they will remember these moments for as long as they live & eventually they will begin to cook FOR YOU! That's the goal 'round here…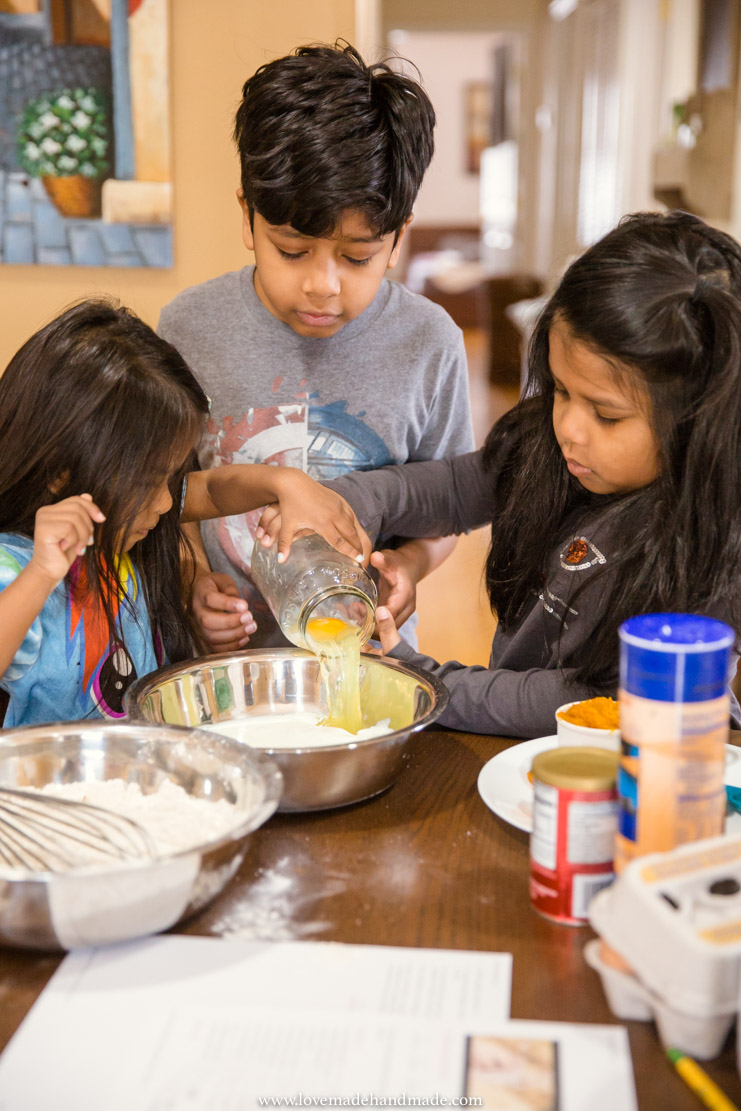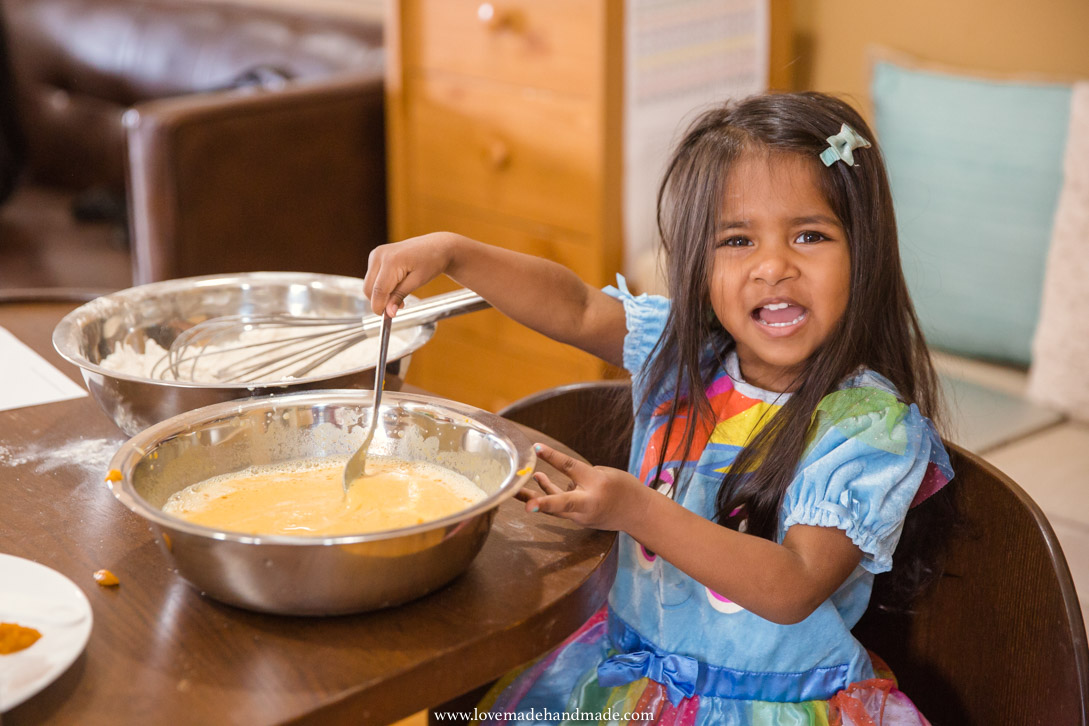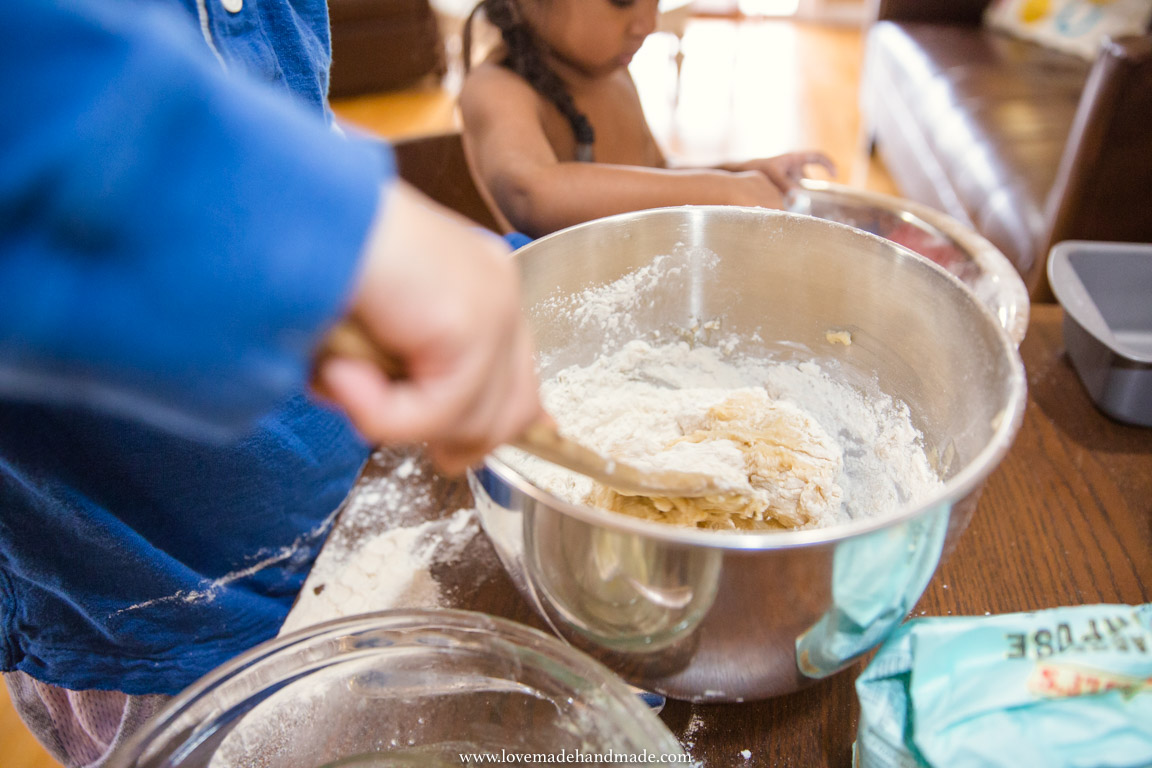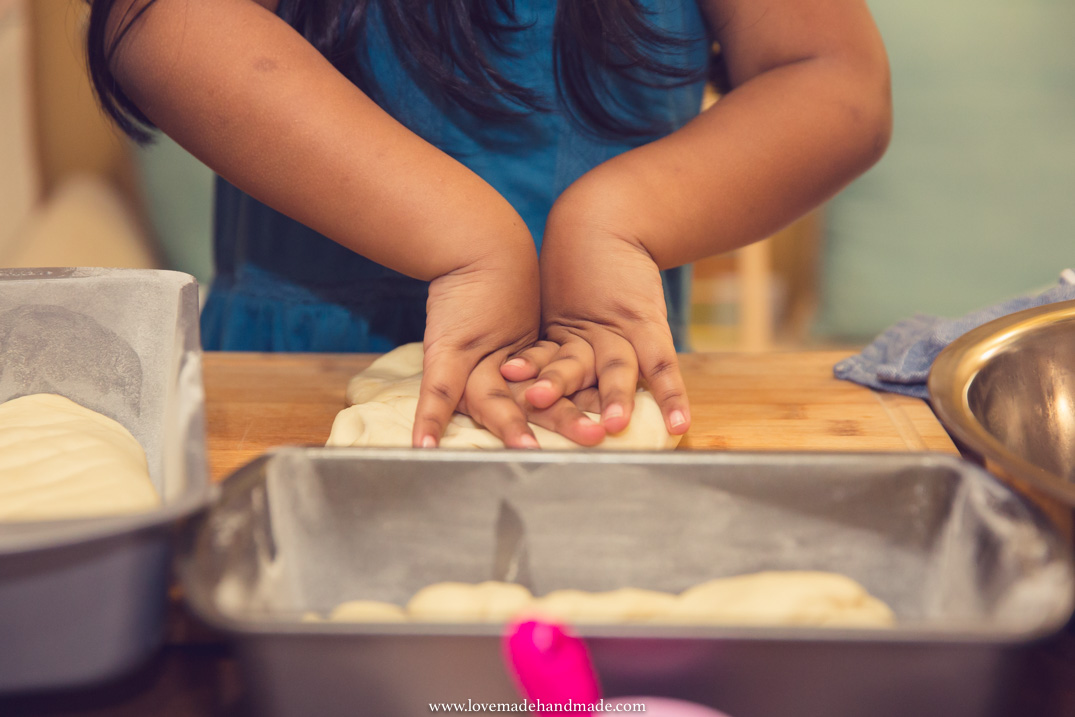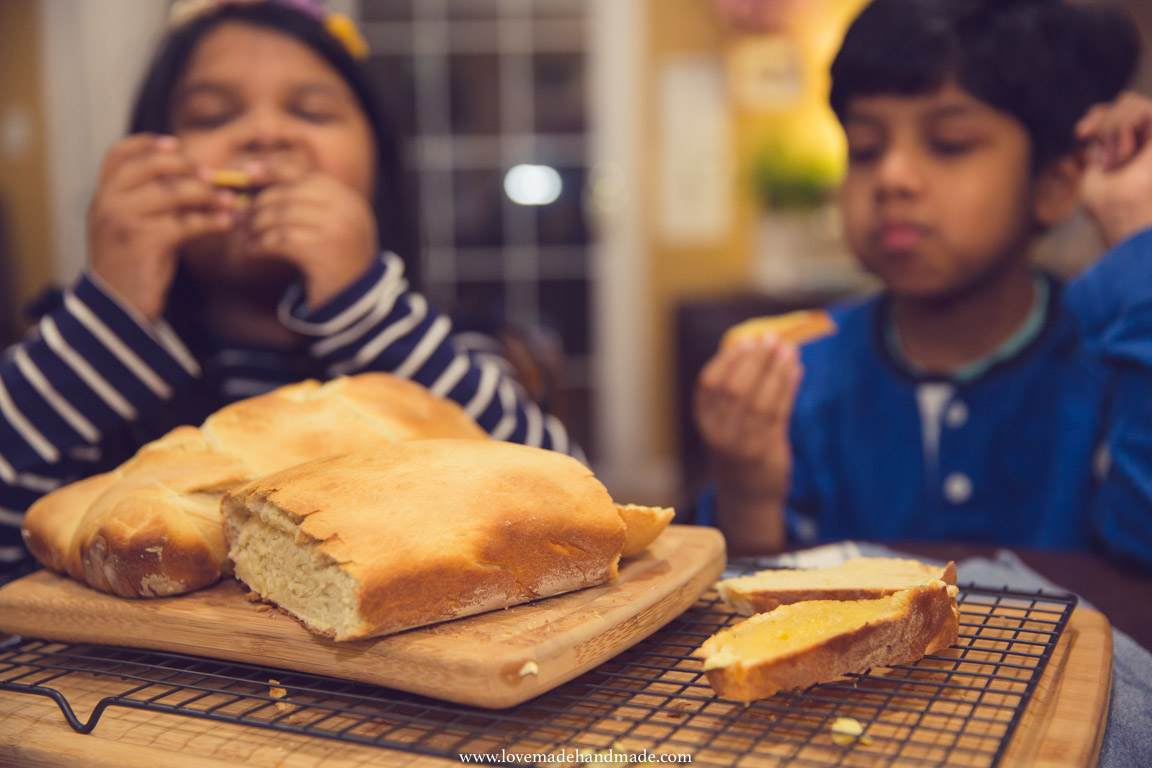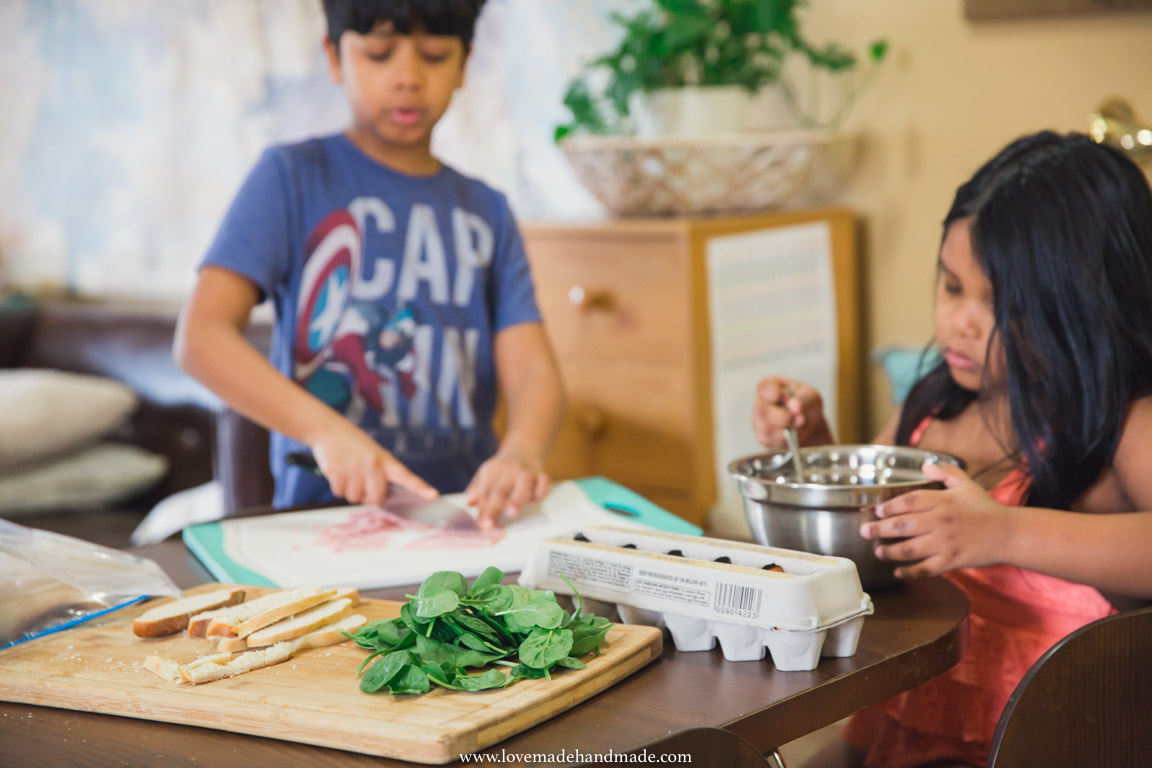 Create Art 
My 6-year-old daughter loves art. Every single day, she creates something new and it always baffles my mind how driven, creative, and imaginative she is. When she was younger, maybe 4 years old or so, I heard her telling her older brother how I told her never to give up on her art. She was coloring something and her little hands were getting tired, but she kept pushing through because I must've told her previously not to give up… and she listened and applied it to her life.
On any given day, she creates upwards of 5 original pieces… it just pours out of her! Naturally, I'm so proud of her. I knew she was going to be an artist since the first time she played with finger-paints so I'm not surprised at all! Her love for art fuels my love for my children to create art any chance they get… and especially her because she loves it so much.
On days when my time is limited, she gets busy creating her masterpieces. Her little sister is following in her footsteps too & I often find her setting up little art stations whenever she's in the mood. I'm planning on incorporating art projects that tie into some of the necessary skills my kids need to master, like this genius idea from ThinkBaby.org – making a clock to learn the time. This will not only be fun for my toddler, but also helpful for my 6 year old who is learning how to master telling the time as I type this…
I love that art gives them the opportunity to practice their creativity and they feel accomplished because they actually MADE something. I love it when they make things…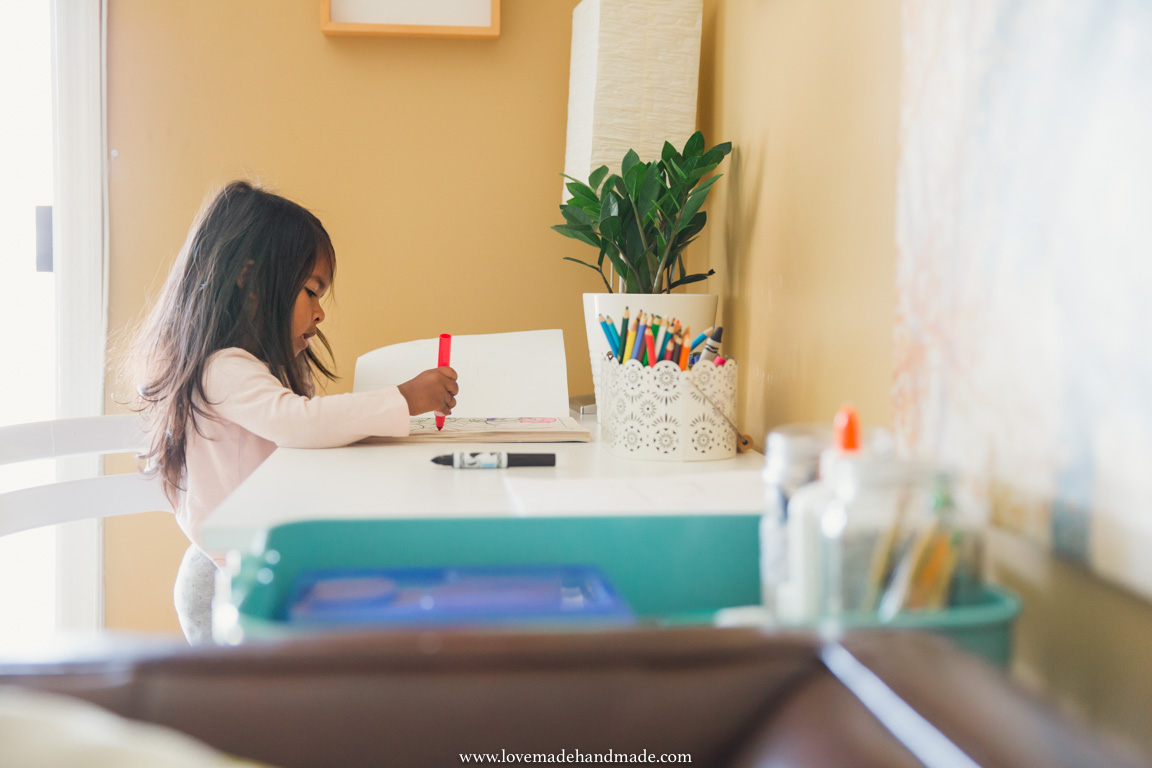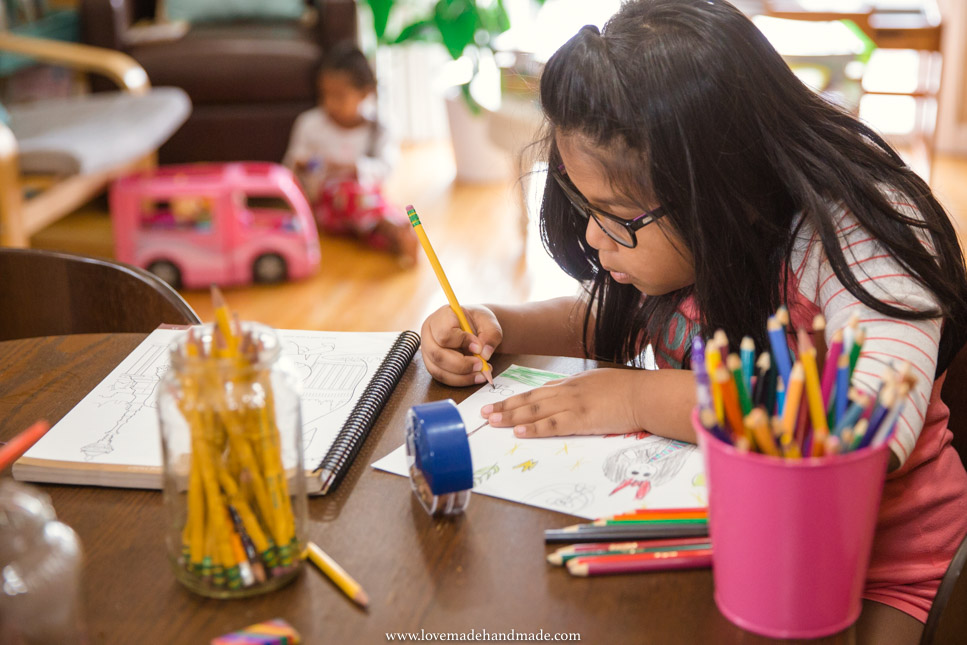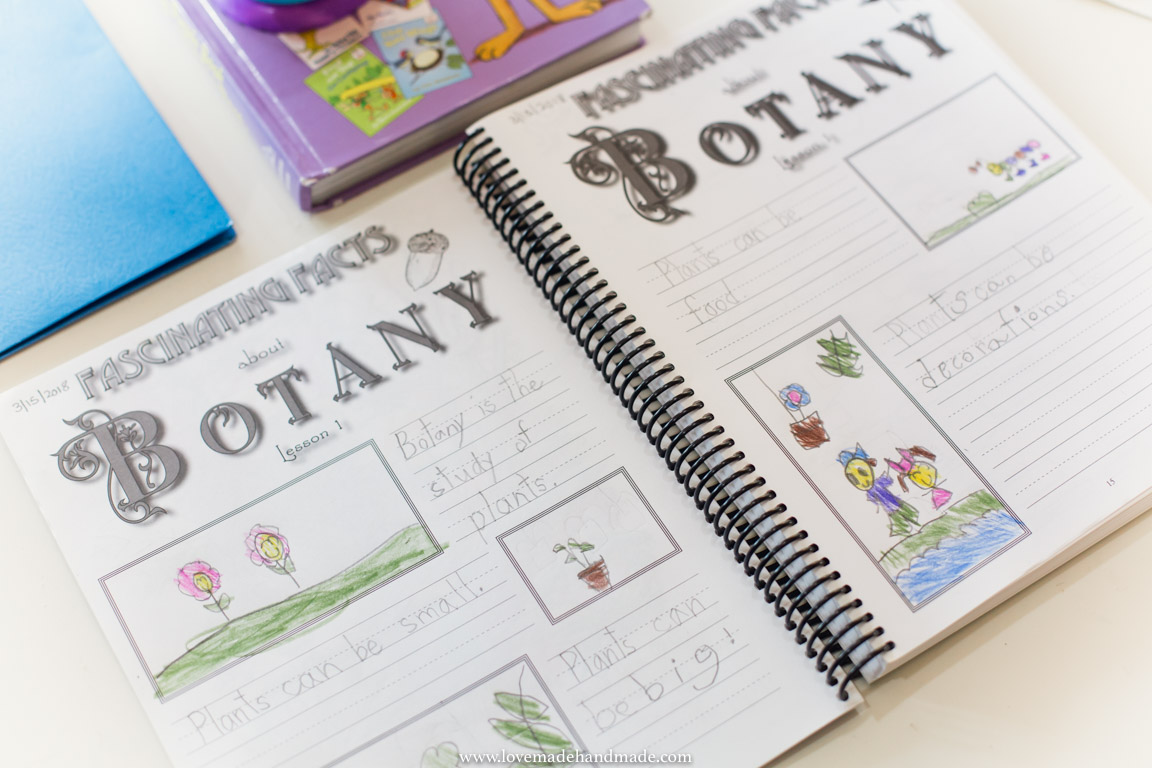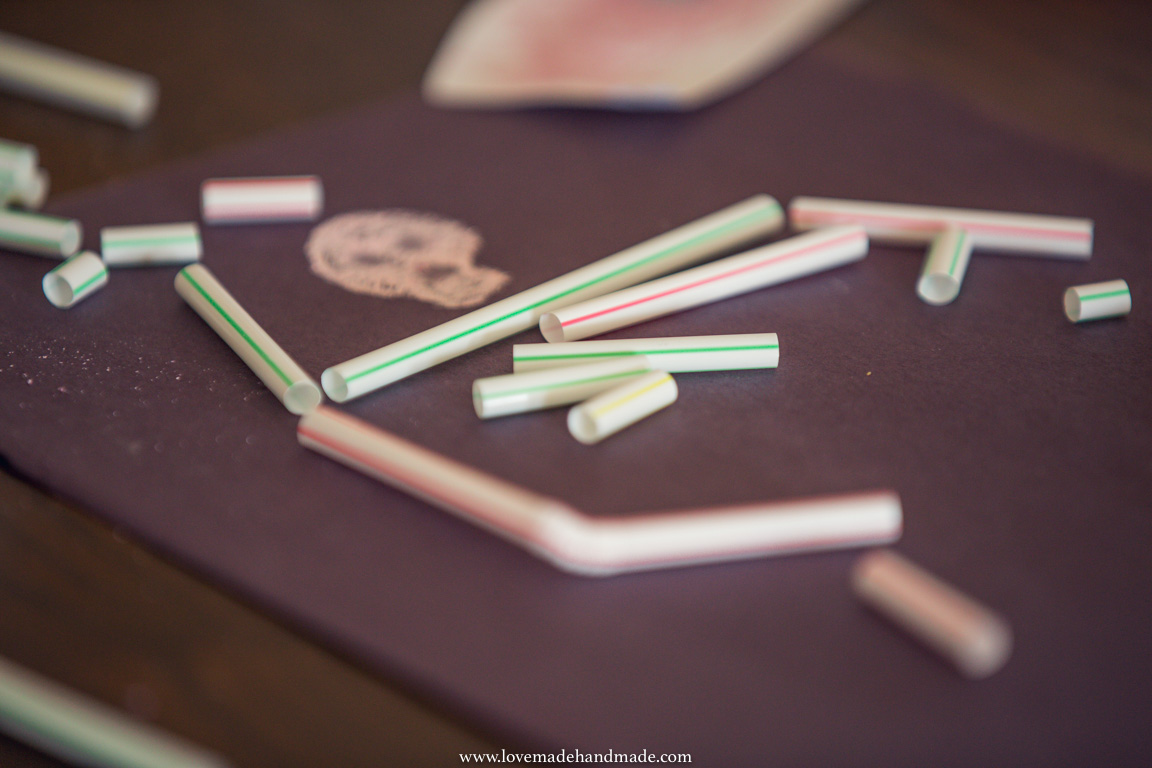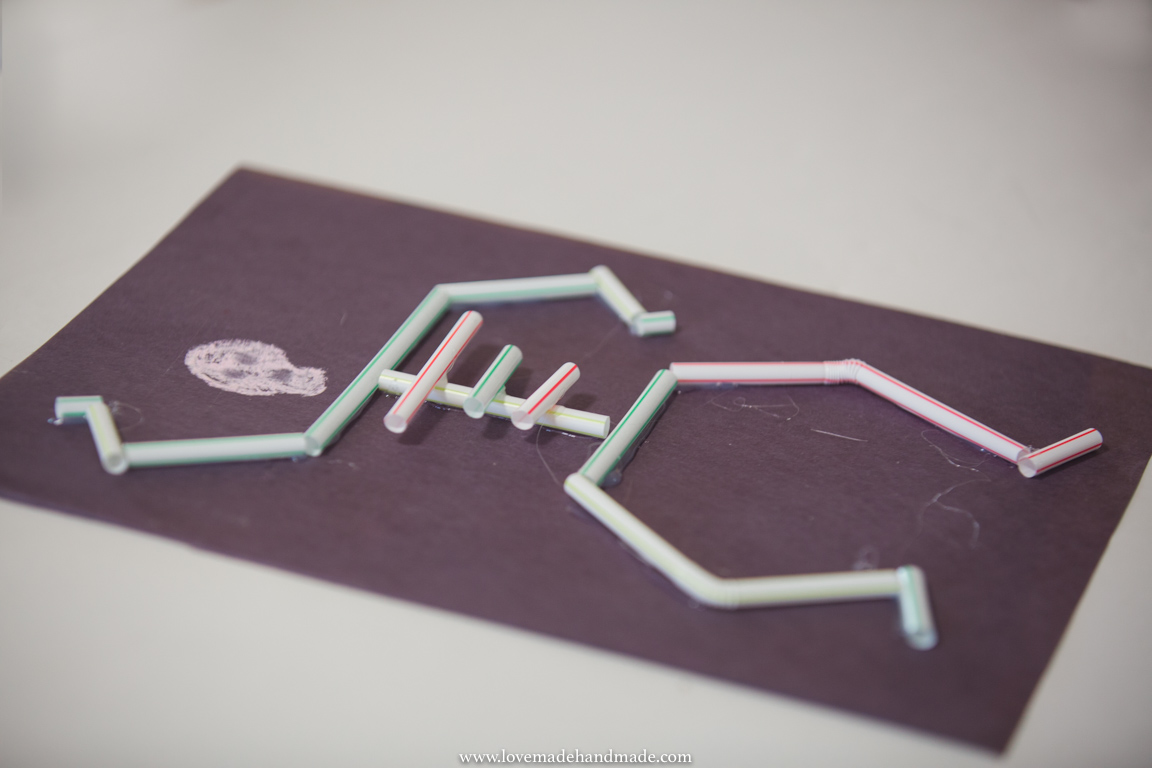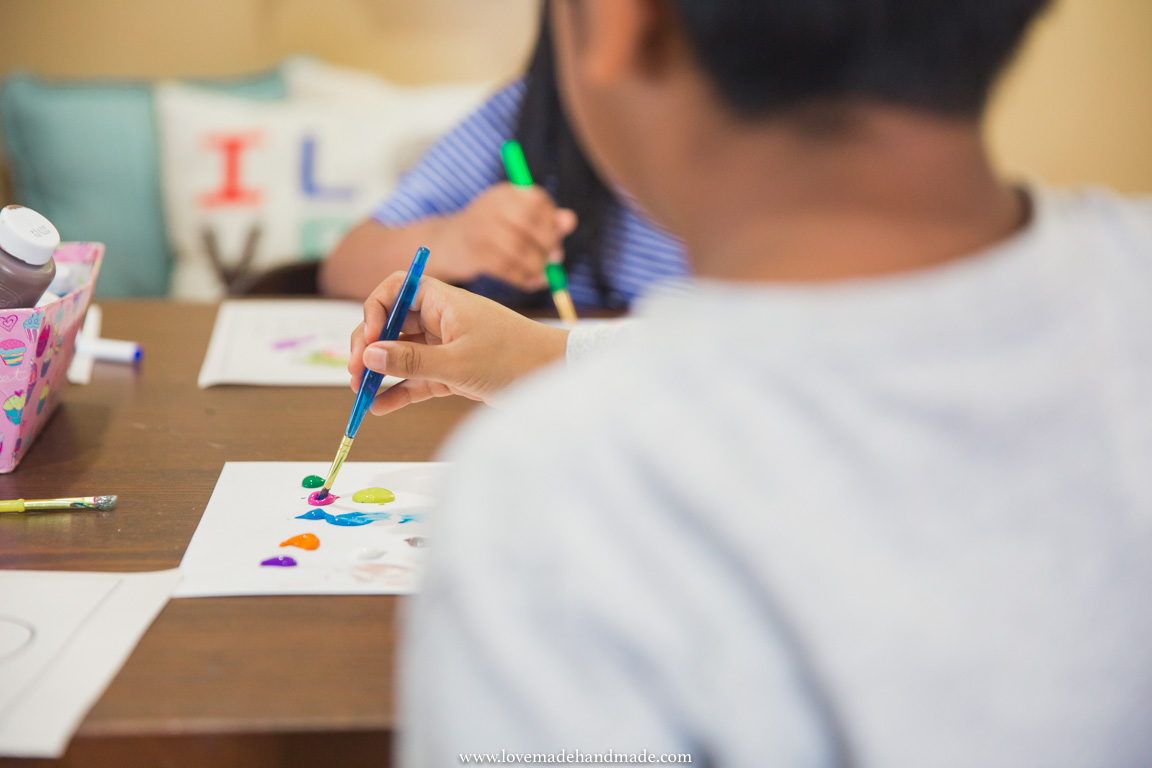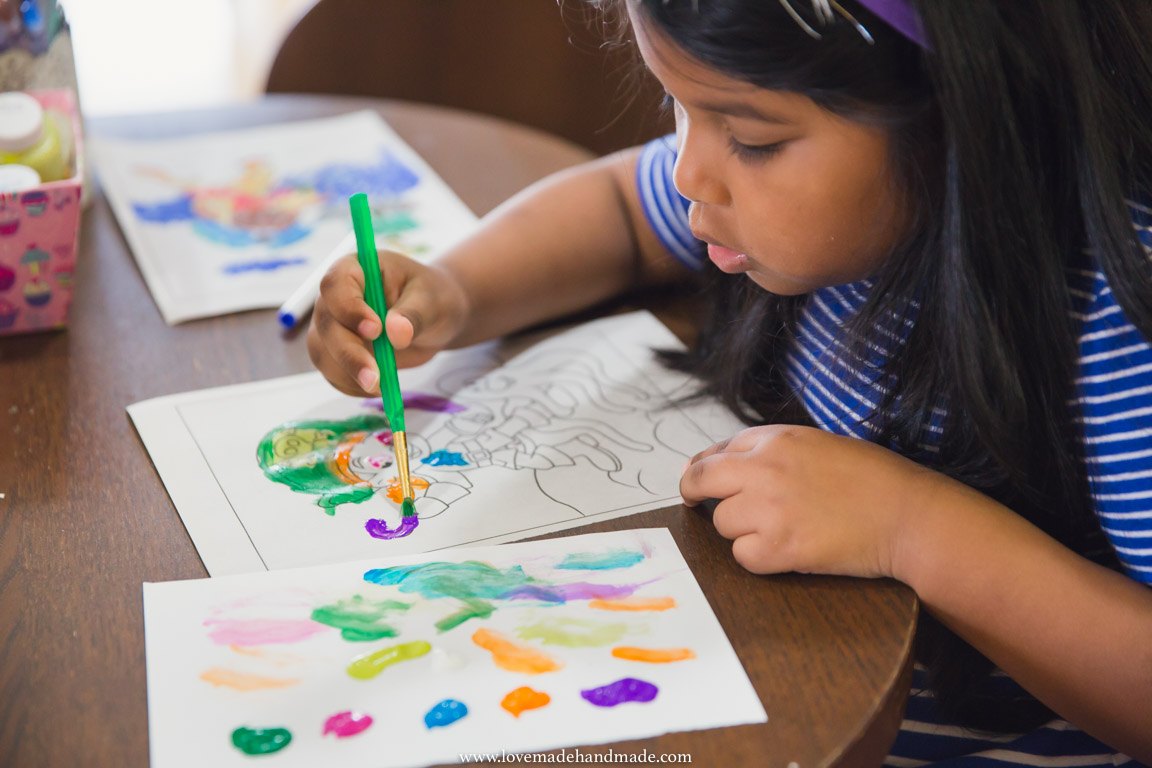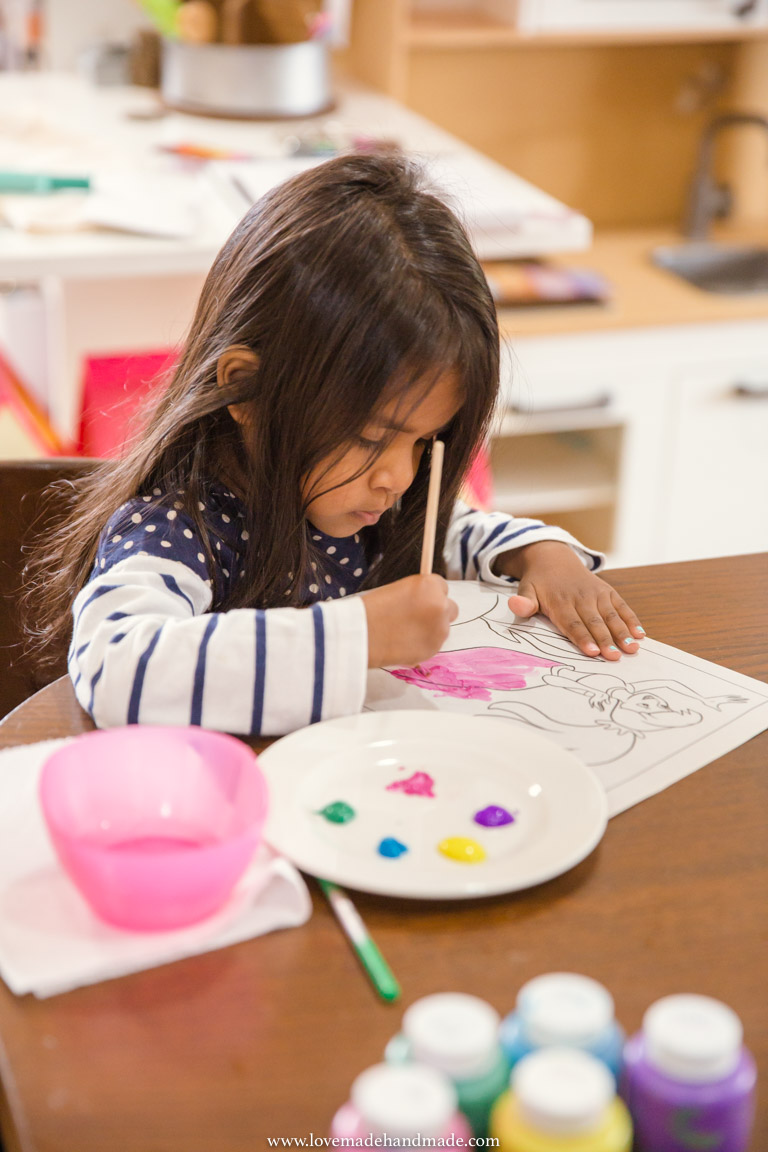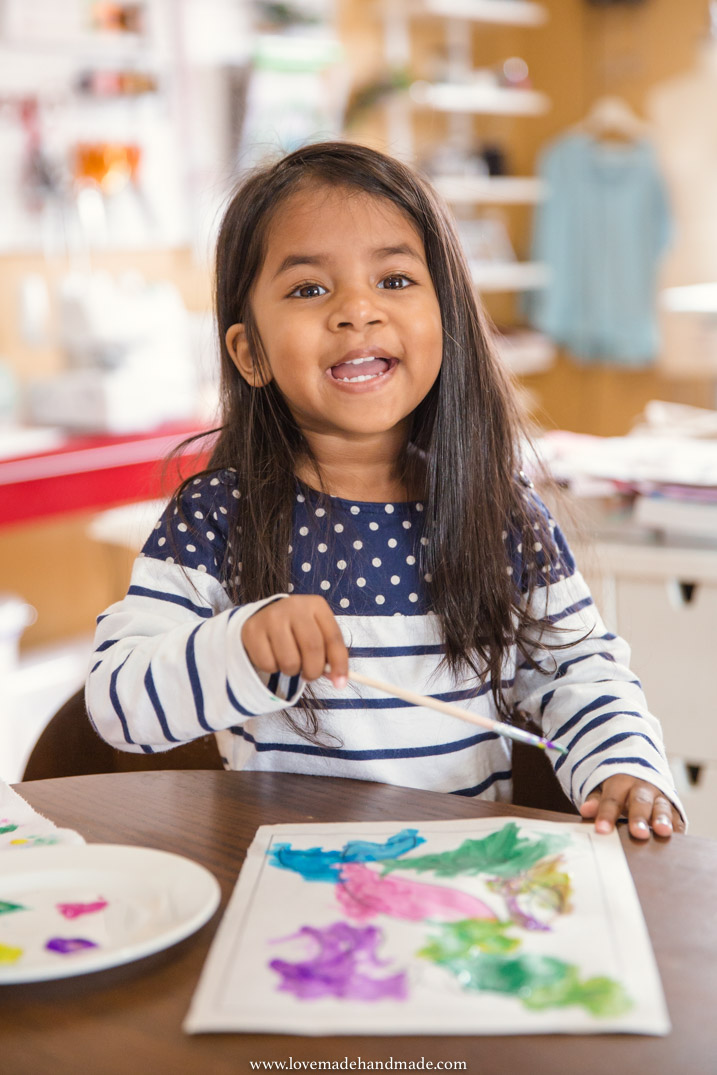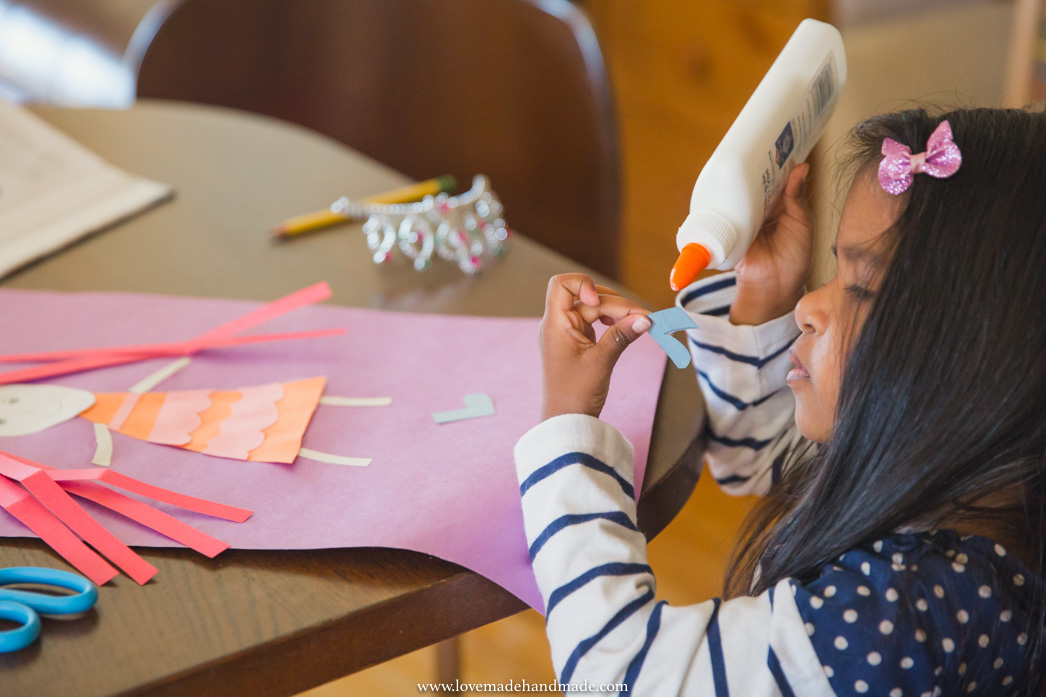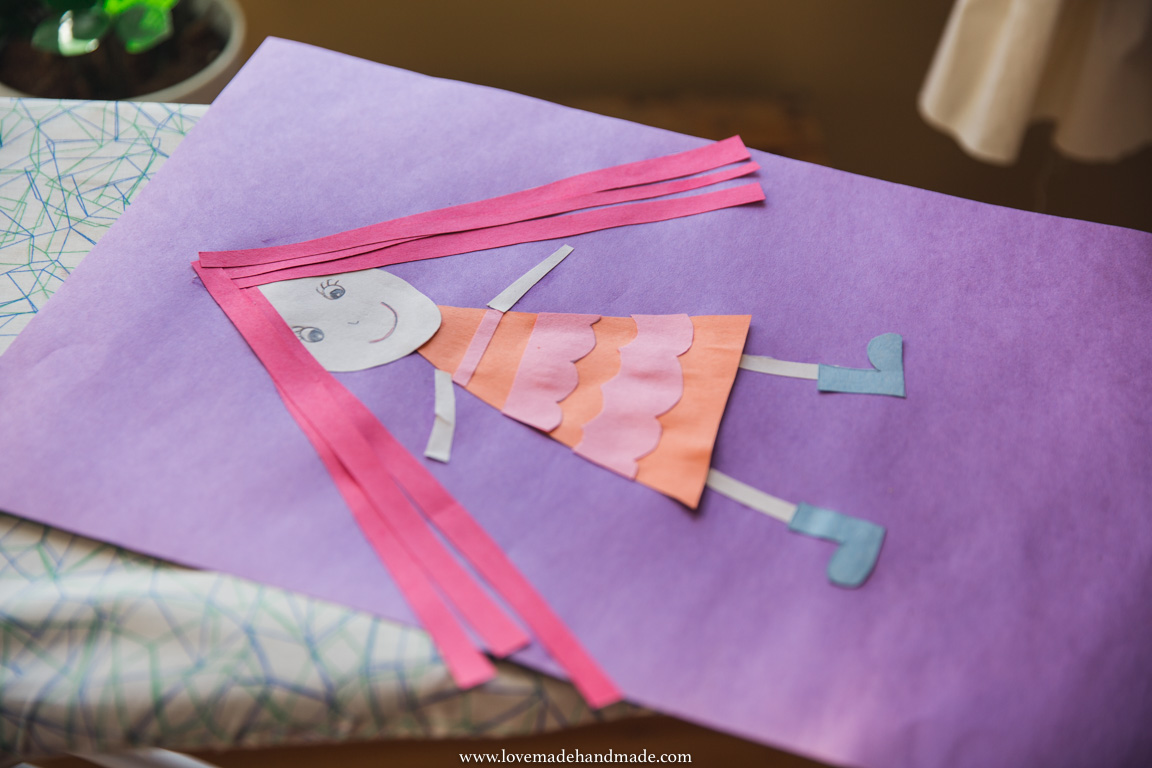 Use screen time strategically
Quality video content is necessary for me as a homeschooling mother because sometimes my kids need to see what I'm actually talking about in a more relatable way. Videos save me from having to explain A LOT. Or sometimes I just need a moment to do something important & putting on something educational for them is better than letting them do whatever they wants while I tend to whatever it is that is pressing. Below, I share the best resources for using videos, movies, and educational resources, like Pure Flix, to further enrich your children's education.
Make a YouTube Playlist
In the beginning of this school year, I started incorporating the use of YouTube videos into our curriculum. In the mornings, I play one of our playlists that I put together for things I wanted my 1st grader to learn like the Days of the Week and the Months of the Year. We have created counting songs, phonics songs, and sight words playlists. I've realized that the songs help her remember things easily and effortlessly. I now have a 6 year old who knows her Days of the Week and Months of the Year among many other things – & also an almost 3 year old who knows it too!
For Music class, when we learned about the different instruments and their families, we listened to each instrument and the sound it made. We then created another playlist to be able to recall the sound of each instrument whenever we wanted to. We then watched a recording of an orchestra playing "Peter and the Wolf" and the kids found the "sound effects" quite entertaining. They enjoyed seeing the musicians give it their all to depict the characters in the story through sound… and being able to see the narrators expressions also helped make it exceptionally memorable!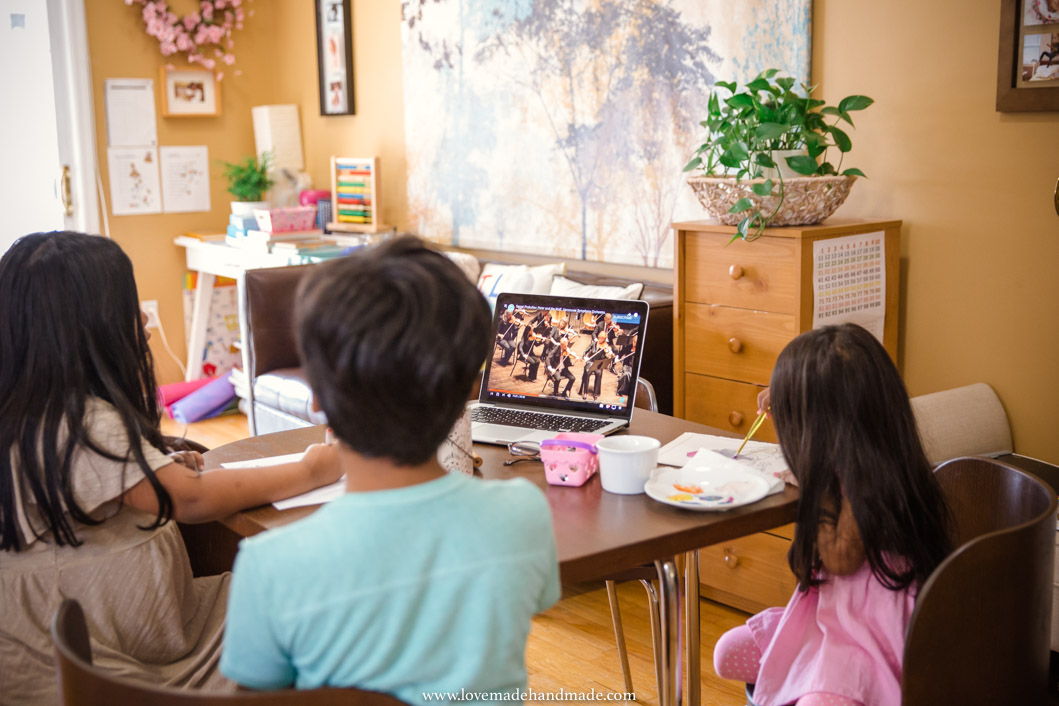 Watch Popular Movies
The YouTube playlists got my gears turning and I decided to try my best to seek out other comprehensive content that can help drive certain topics home. We chose to let the stories that we've read decide what movies we'll watch next. For instance, we were studying about Judaism and Ancient Egypt so we watched the movie, "The Prince of Egypt." This movie showcased beautiful imagery that promoted understanding of how life was back then. It also provided the opportunity for my children to ask questions that arose while watching the movie. I was able to teach and expand their understanding… all because of a simple movie!
Following the same thinking, when we finished reading the story of Pinocchio, we decided to watch the movie and compare it with the actual story. The kids were surprised when Pinocchio's character in the movie differed from the actual story that it was inspired by. As we make our way through popular children's books, we watch the corresponding movie once we're done reading the story and share our thoughts with one another. I love it when they say they've enjoyed the books more. Sometimes our imaginations are way better, no?
Also, for history, as my daughter was learning about The Ice Age, we watched the movie, "Ice Age." She loved it! Who wouldn't love that movie though? She talked and referenced back to it for months!
There is no denying that movies are helpful to a child's education. However, its important to watch it with them to be able to discuss the differences between the stories, actual historical events, and to remind them that sometimes details will differ because movies are usually meant for entertainment.
Pure Flix
Most recently, I stumbled upon a homeschooling-friendly video streaming service that I am LOVING! Have you heard of Pure Flix? Apparently, I'm late on this because so many people have and I'm just learning about them now! They have a plethora of wholesome family movies and such, but what really caught my eye was their educational content geared towards homeschooling families.
I am eyeing their History and Science section for the kids. So far, my favorites include:
Drive through History: America
The Ultimate Civil War Series
Egypt
Famous Explorers
Awesome Science
Ancient Cultures
As Dreamers Do: The Life of Walt Disney
The Amish: A People of Preservation
Discover Science
Beginnings: Exploring Biblical Creation
Abraham Lincoln
Benjamin Franklin
The Pyramid of Cheops
I'm sure my kids are going to love watching and discussing these! I'm planning to watch as many as we can during the summer months to fit in some "school time" without them having to sit at the table to do book work. No kid likes doing bookwork during the summer… BELIEVE ME… just look at this picture of my daughter below! Haha.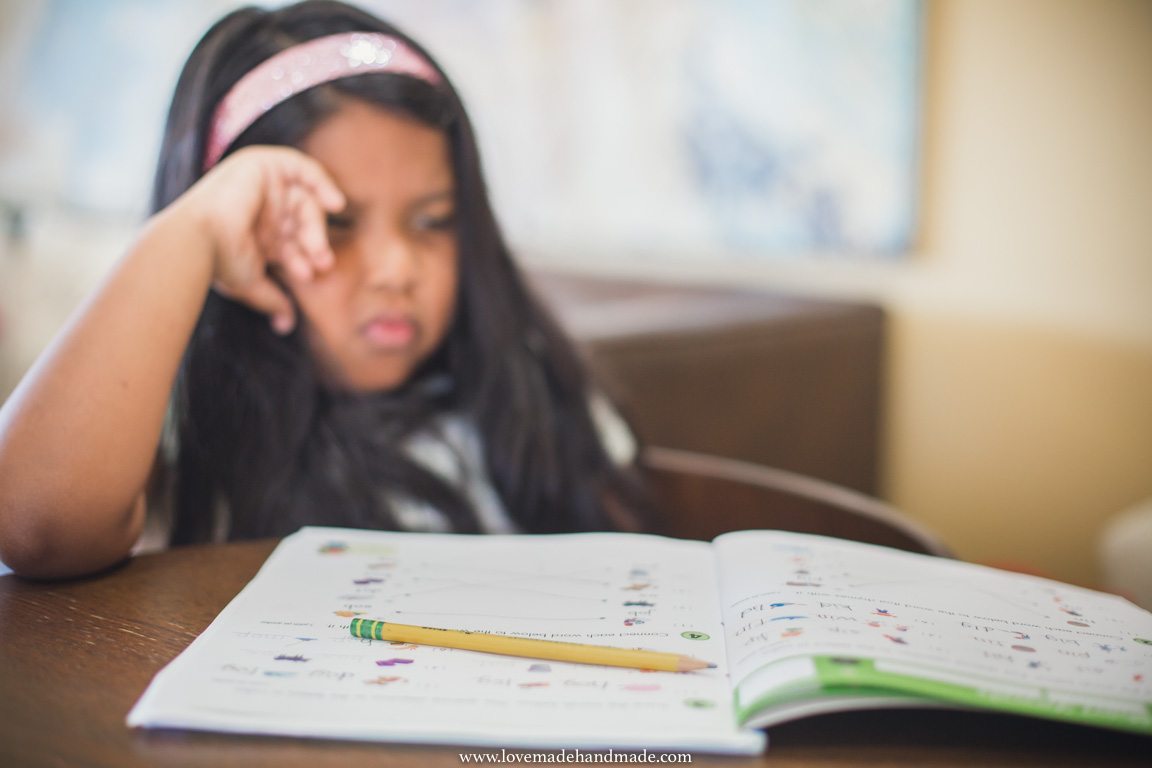 Even though we homeschool year round in our home, during the summer months, our homeschool routine looks a little different that the rest of the year because we are outdoors more often & for longer stretches of time – which brings me to my next point…
Get your Play On!
When life gets busy, it is so important to make time for fun. Kids need to have fun! That is what childhood is all about!
Play a board game together
Complete a puzzle together
Get ice cream from the ice cream truck
Let them play pretend
Go to the park together – check out this video of my 2 year old jumping in puddles
Go for a nature walk
WHATEVER YOU DO, DO IT TOGETHER!
It's easy to think you don't have time to do these things, especially when you have a lot of "things to do" already, but making time to be with & play with your children can be a priority if you make it one. Busy-ness robs us of those little moments we take for granted when we're not so busy. And want to know who misses those moments most? Your little ones! They know it when mom and dad are busy and they FEEL the difference in the home. Carve out some time to reconnect and remind them that these seasons of busyness don't last forever. Commit to being intentional about making memories. If you meet their needs for play, they'll probably be too tired to notice just how busy life is for you as an adult.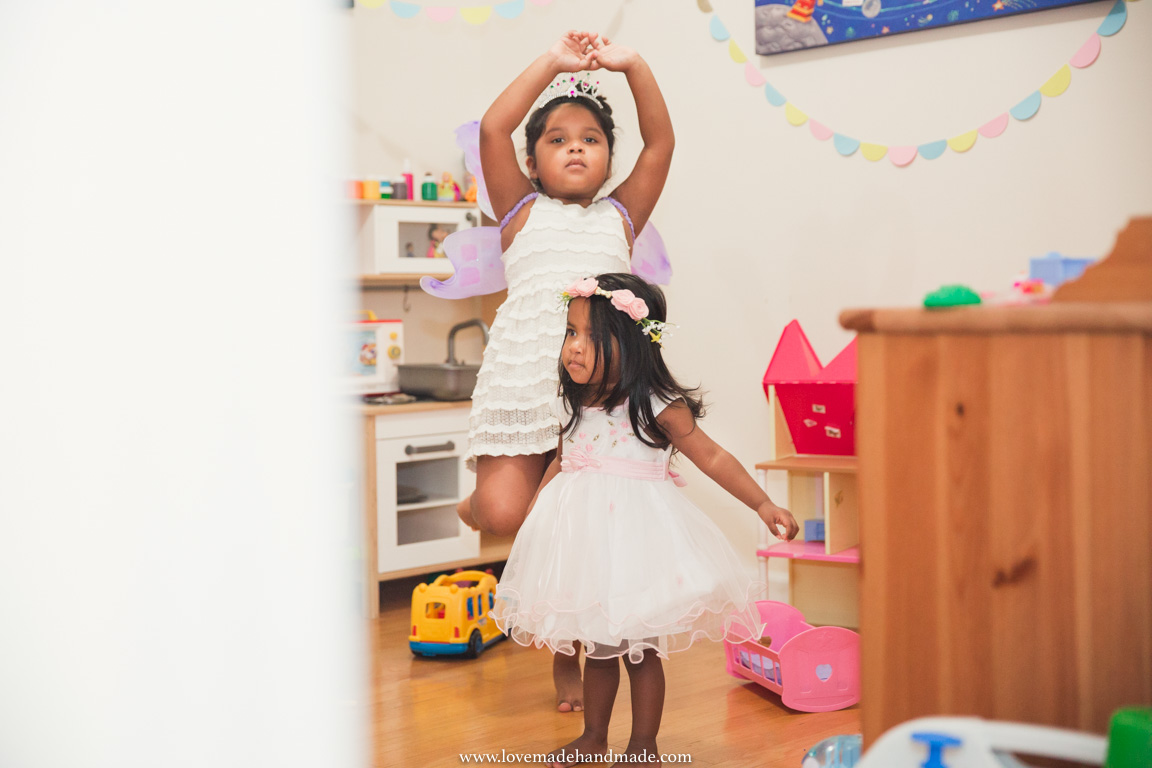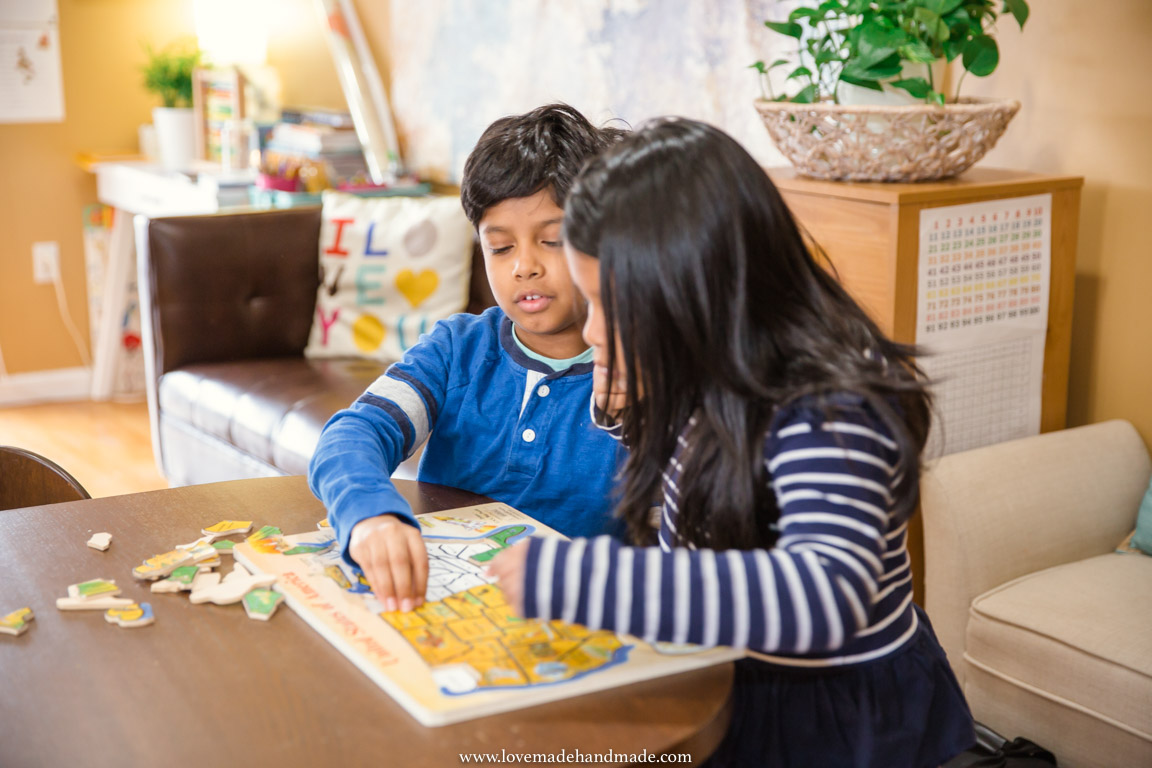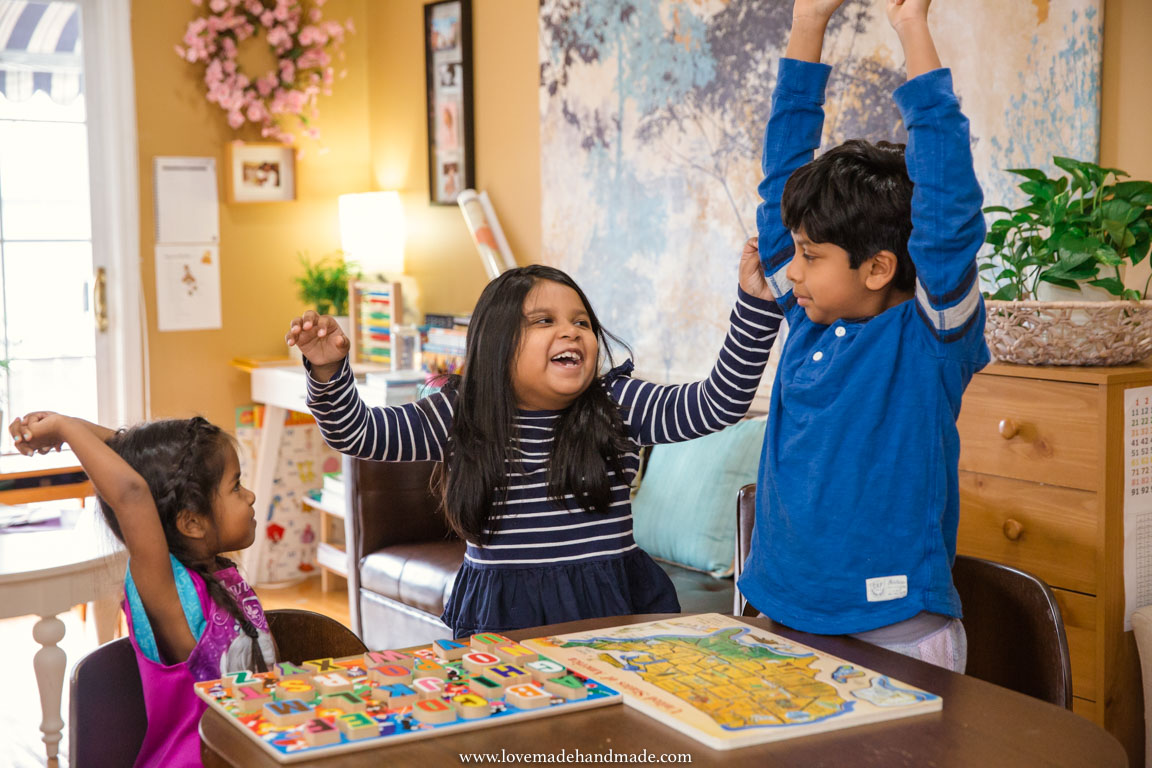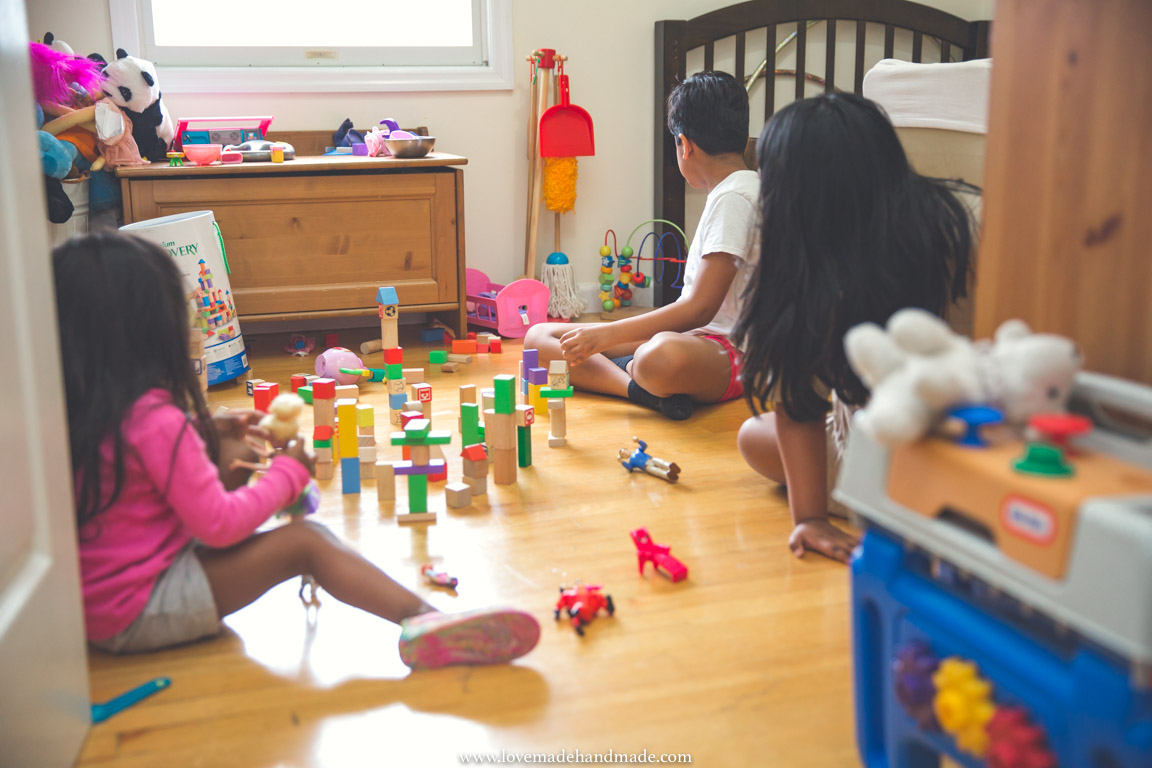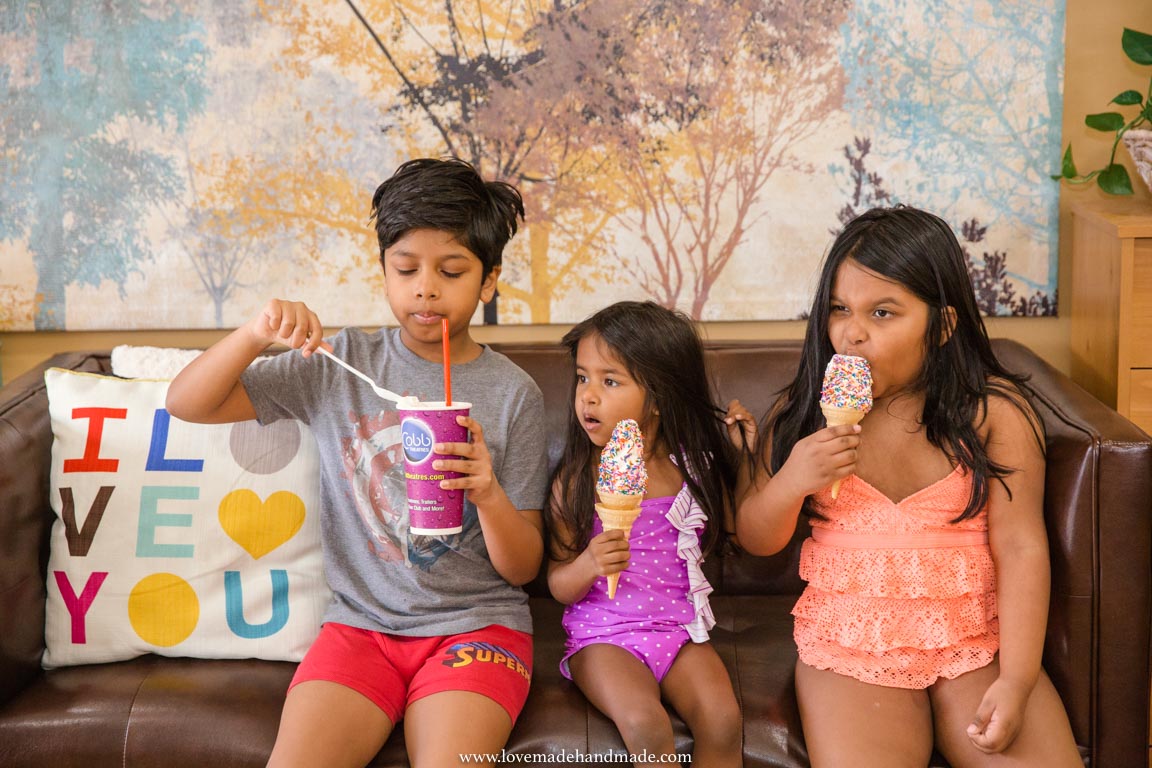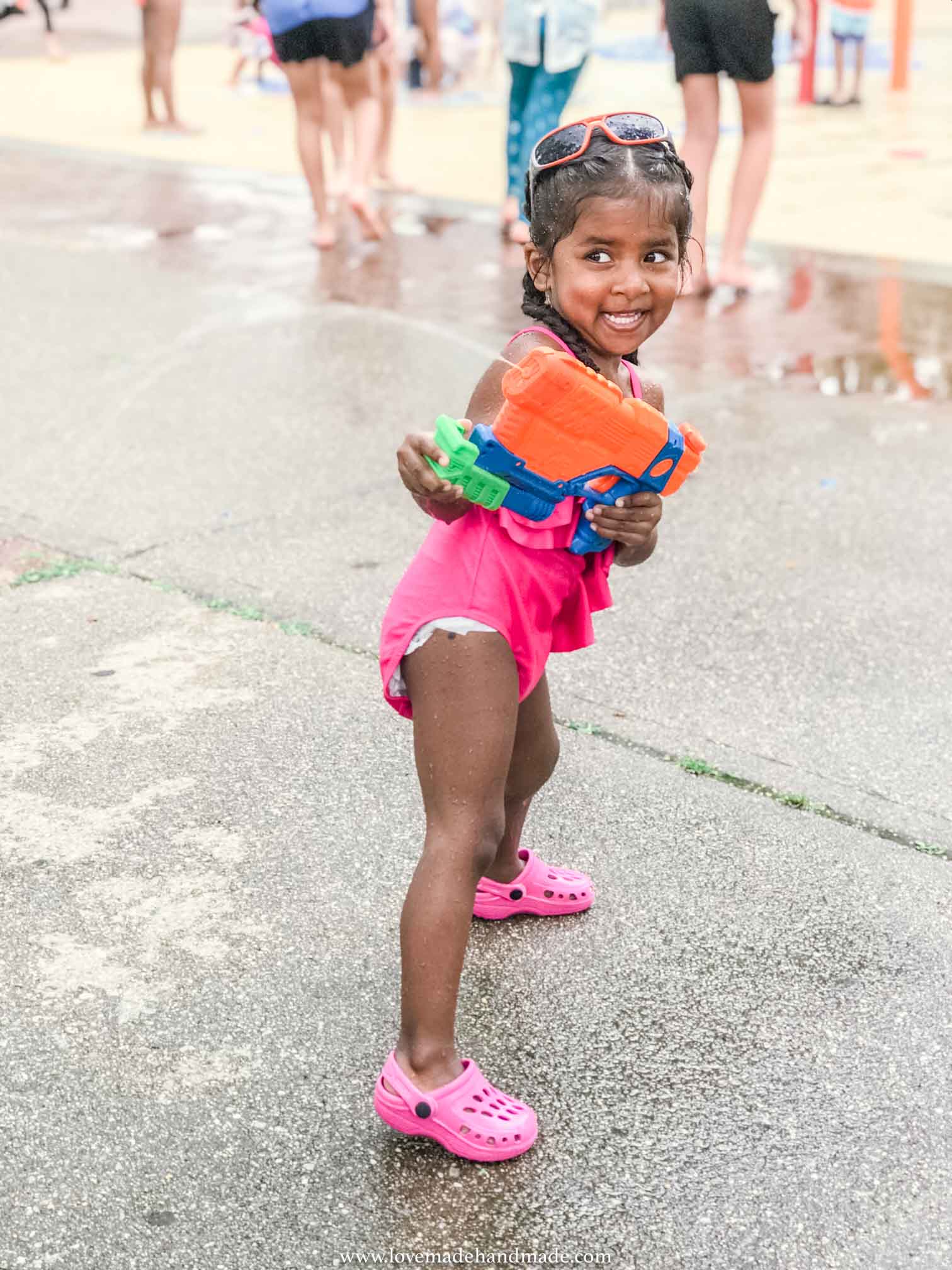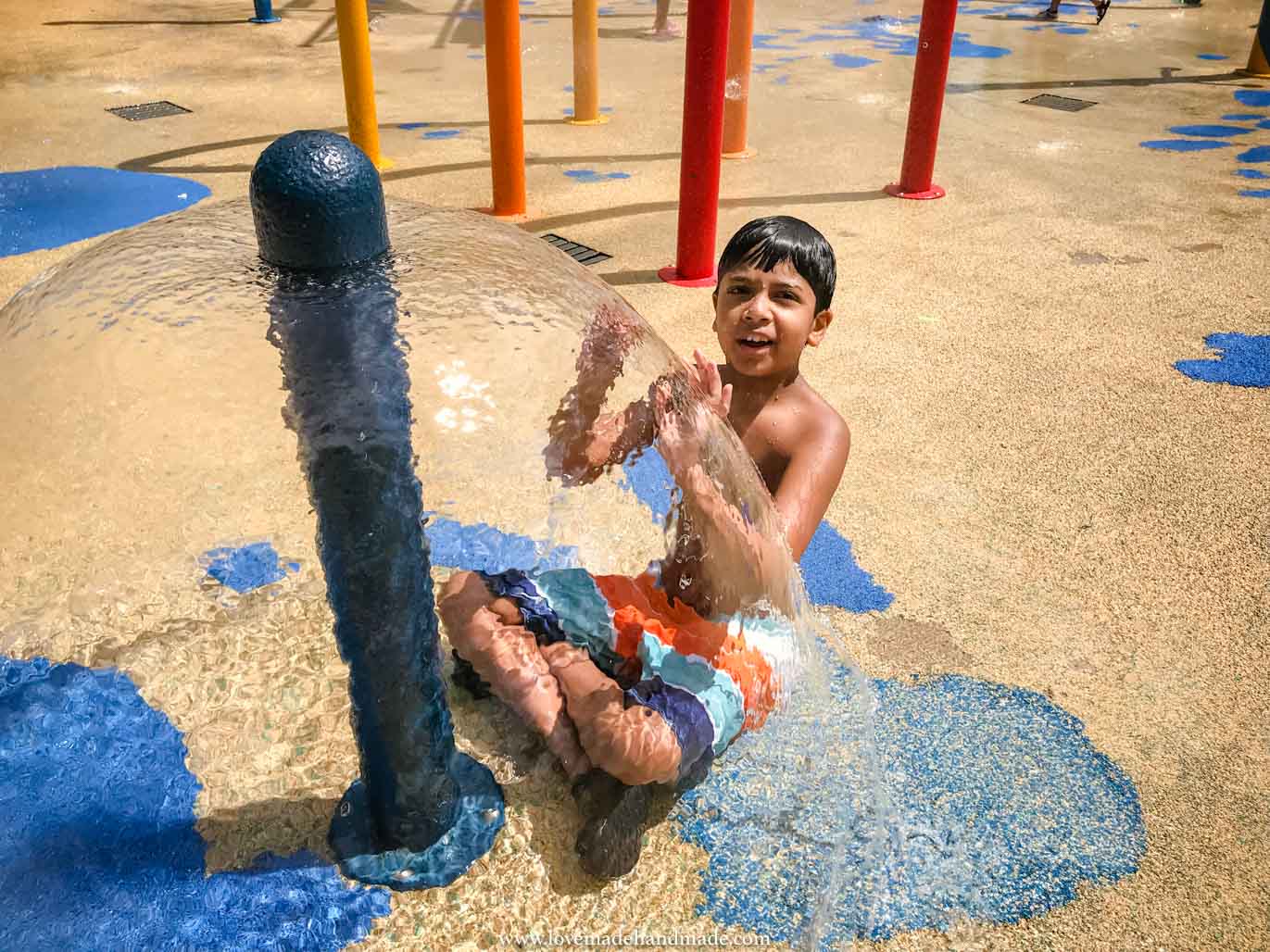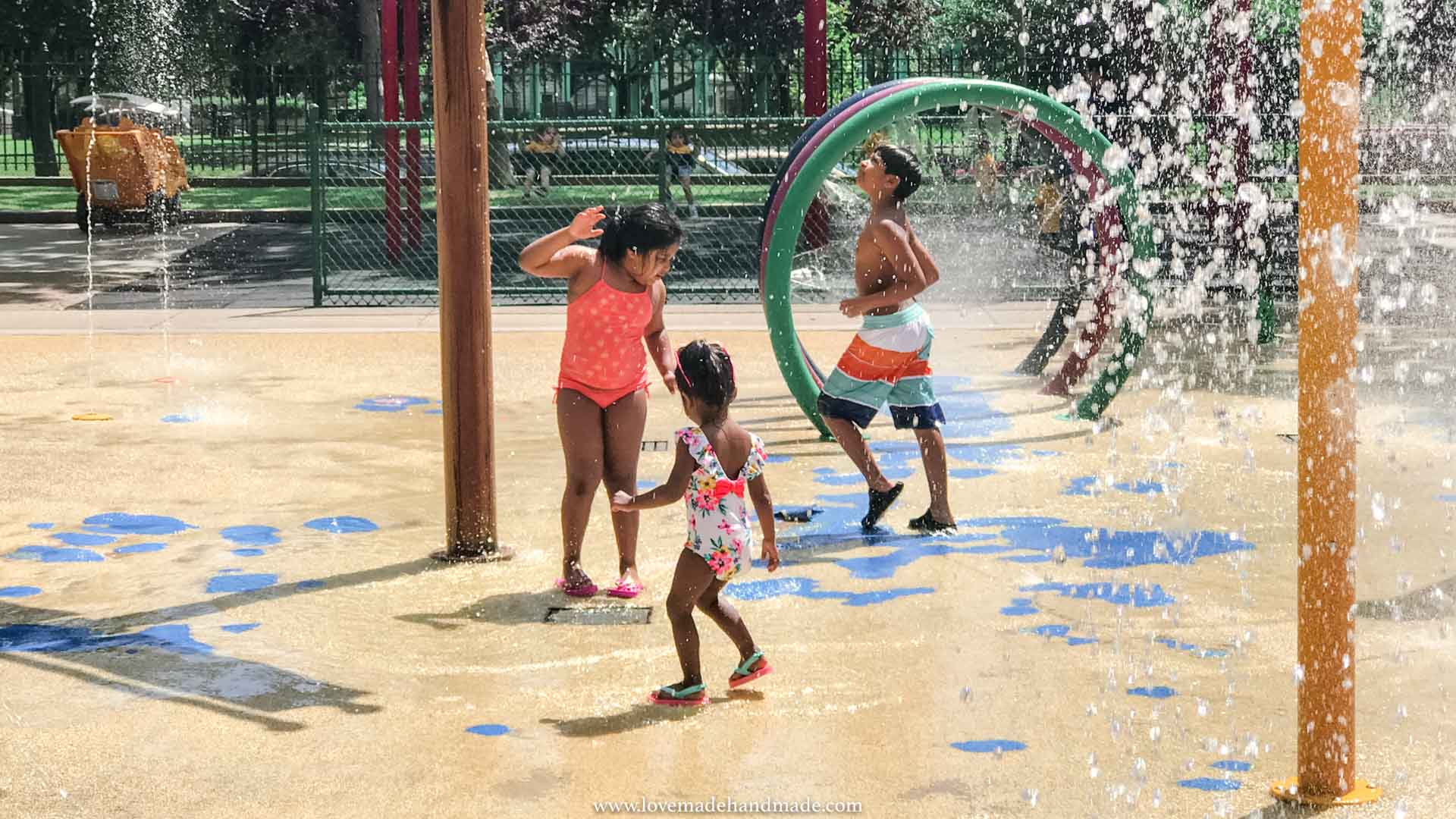 Visit Museums, Aquariums, and Zoos
One of the best ways to incorporate playtime & education is by visiting museums, aquariums, and zoos. Because of the new sights to take in, boredom rarely ever roars it's ugly head! All 3 of my kids enjoy these family trips that we take multiple times every year. Children are naturally curious so taking them to new places allows them to be exposed to art, life, and customs of cultures around the world in a setting devoted to putting those pieces of knowledge together. Just the exposure to these places enriches their education because it emphasizes the importance of learning about the world around us and the many important historical figures and time periods that shaped present day life. They don't need to make sense of everything in a museum, aquarium or zoo – they just need to build background knowledge to draw back on as the progress in their studies. So take them places & show them the world! Doing this when life gets busy may seem counterproductive, but it isn't. It allows them to learn new things, experience new sights, and helps us moms and dads who are homeschooling parents learn new things too – that will, in turn, enrich their lives and their future learning. Nothing better than that!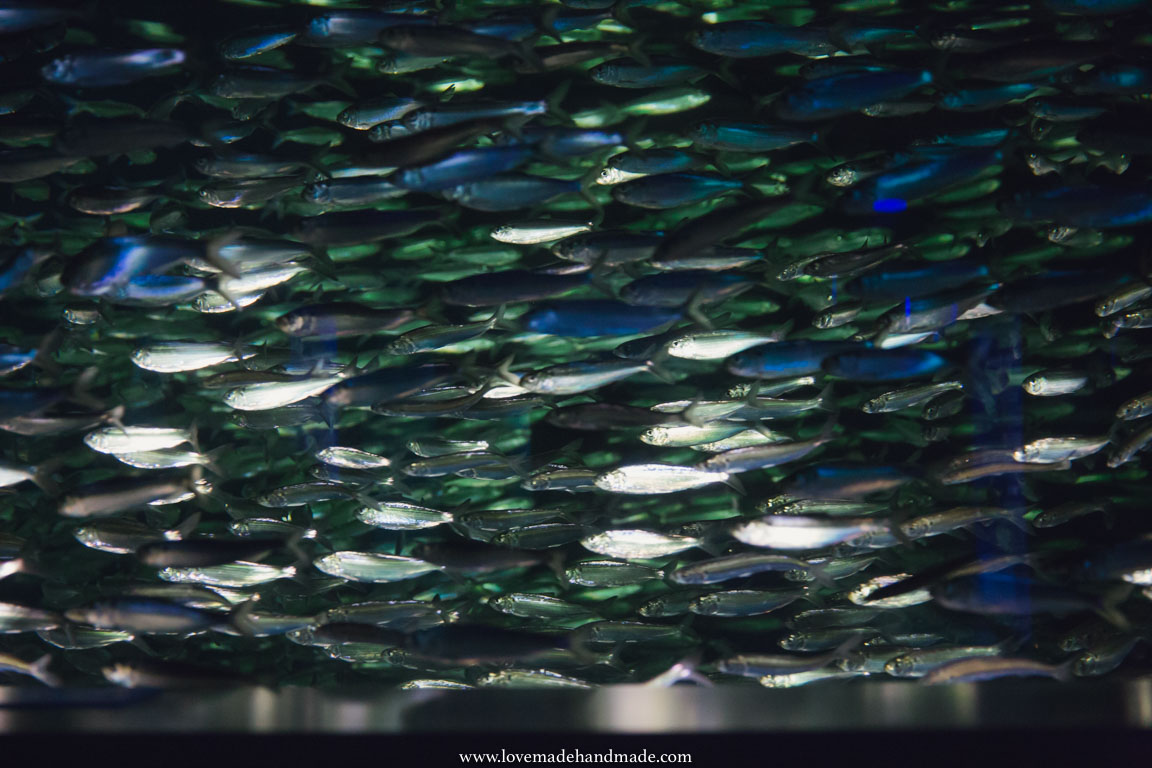 I hope getting a glimpse into what I do when life gets busy around here helps you navigate through your busy seasons with ease. The goal for our homeschool is to incorporate learning in EVERYTHING we do and as parents, we're always keeping our eyes & ears open for those teachable moments along the way.
Practice LOVE in all you do,
Karina